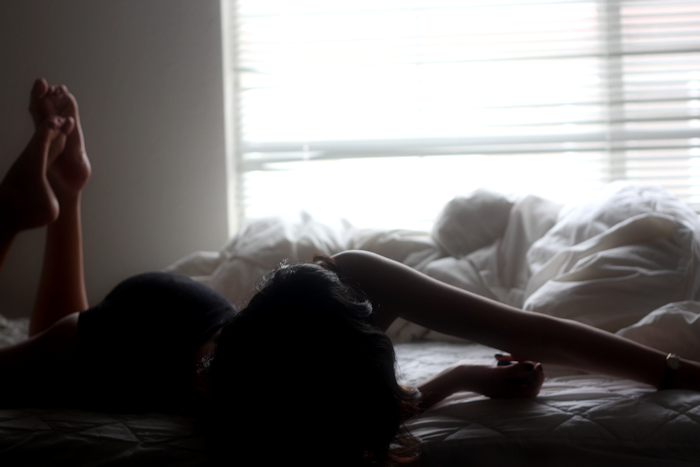 Here I am criss-cross-legged and all. Bending ideas to wait and see if they're played out precisely the way you've taught me. I know, I should send you a message. Without your acknowledgement of a withered voice? No, I can't. I just can't. But I'm spanning through my choices, and recall that this is the best I've had. My hand's on my face. I'm always covering my face in some way and all I can re-call is being the exact same way aged 17.
It was then when I couldn't handle my desires and kept trying to fit it all in shapes that looked suiting. Without taking another glance, I'd tug and tug and you always knew that I ignored the disproportionate sight because I needed to let myself grow and god damn why does it feel like everything is coming back to me slowly yet all at once?
Weightless. Everything is careful. It's rare to detect that scent that only makes me see your satisfying remarks. I'd walk and talk without thinking twice because no matter what, these dry, tired eyes and somehow dubbed "charms" were beyond you. Ache and inquisitiveness about how close you can get to a human being. Where have I been? Past midnight, sneaking into my messy bedroom with dim lights barely flooding its corners. Quietly tip-toeing to not wake him up, to discover my own dark human figure in my large bathroom mirror. I consider my reflection but I can't ever remember it. It happens quite often, actually. I think people should look at themselves more. Really stare, if possible, but without thought. I believe there to be something empowering about just really looking and not registering these rough string of events that makes one feel restless or lonesome.
Last night I decided to give up. I didn't want to fight with myself. To think that there is nobody else that is going to be me. But if there is nobody else for me, I really don't want anyone else.
So to you, I do rest my case. And among my constructed traits is built a bridge for you to cross. Where beneath, I dissolve my flaws. And maybe I won't remember what it was like to feel that way again,
My sweet thing.